If you're considering adding a golden retriever to your family, one of the first things you may be wondering is how much it will cost. In 2023, the average golden retriever price can vary depending on a variety of factors, including the breeder, location, and quality of the dog. Understanding how much golden retriever costs can help you prepare for the financial commitment of owning one of these beloved family pets. In this article, we'll dive into the costs associated with owning a golden retriever, including the initial purchase price, ongoing expenses, and potential unexpected costs.
Golden Retriever Puppy Price
A Golden Retriever puppy can cost anywhere from $500 to $3,000. The price difference comes from the specific breeder and their experience. A "backyard" breeder will probably charge closer to $500, while a puppy from an expert breeder will cost almost $3,000.
Keep in mind that you should expect to pay the higher end of this range if you want a dog with health and genetic testing done. This is highly recommended, and good breeders will charge more because they have completed the required tests on their breeding dogs. See our article on Adopting a Golden Retriever for more information.
The specific price can also depend on where you live or where the breeder is. Breeders may also charge more if there is a lot of demand but not a lot of Golden Retriever puppies are available.
Whatever you do, avoid getting your Golden Retriever from a puppy mill. This is a breeder that breeds a large number of low-quality dogs, often keeping them in poor conditions. Visit the breeder before you buy a dog from them so that you can get a sense of their environment. A good breeder should also want to know more about you and how you plan to take care of the Golden Retriever.
How Much Does It Cost to Adopt a Golden Retriever from a Shelter?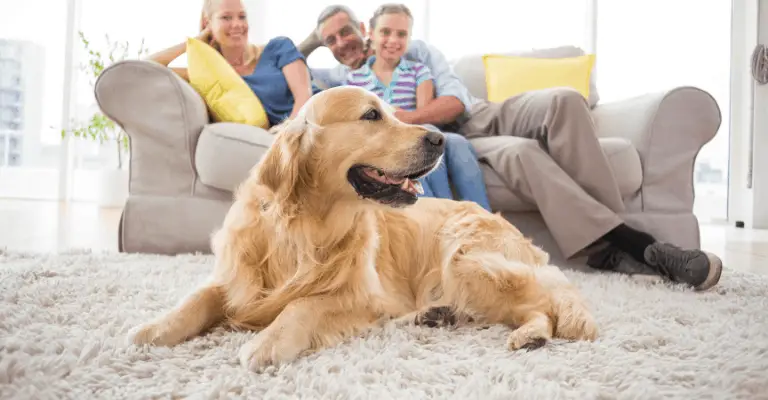 One great way to get a Golden Retriever is to adopt one from your local animal shelter. Some shelters will give away a Golden Retriever for less than $100. You can wait for special adoption days where a shelter will offer a sale.
On a standard day at a shelter, Golden Retrievers cost around $100 to $500. The exact range will depend on where you live, the shelter you choose, and the age of the dog. Adult Golden Retrievers typically cost less than puppies due to the difference in demand.
You can also visit a shelter that specializes in Golden Retrievers. There are many of these all across the world. This is the perfect place to find a purebred Golden at an affordable price. You also will be giving a loving home to a dog who desperately needs one.
How Much Does It Cost to Raise a Golden Retriever?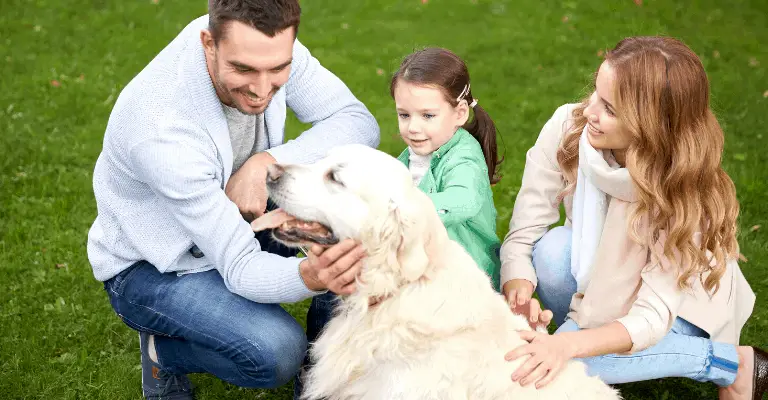 When purchasing a dog like a Golden Retriever, it is also a good idea to consider the costs involved with supplying a large breed dog. Caring for a dog properly involves much more than just food and water.
Consider some common yearly costs:
Taking your dog for their annual vet visit can cost $100 to $300 depending on where you go and the services they need. Your dog's vet bills will cost about $1,000 to $3,600.
You can expect to spend about $250 to $750 on food per year. In your dog's life, that can add up to $2,500 to $9,000.
A license can be free or up to $20, depending on your city. Licensing your dog will cost nothing, or it might cost $240 for their entire life.
You can pay anywhere from $0 to $100 each year on toys and maybe more when your dog is a puppy. Dog toys can run you up to $1,200 or more overall.
The annual cost of owning a Golden Retriever comes to about $350 to $1,070. And with the average lifespan being 10 to 12 years, you may have to spend $3,500 to $12,840. But keep in mind that those numbers don't include paying for emergency surgeries, dog sitters, and other less frequent costs.
Cost of Food and Treats
A bag of dog food costs around $20 to $80, depending on the brand and the size of the bag. You should consult your vet so that you can choose The Best Food for your dog, and you can determine how much that will cost.
But do not stop there, as many dogs love dog treats. Whether you need to housetrain your Golden Retriever or get them to pay attention on a walk, a treat is the perfect tool. The Best Golden Retriever Treats cost $10 to $40 for a bag.
When choosing food and treats, make sure they have the nutrients your dog needs. As your dog grows, you can switch from puppy food to adult dog food, which costs around the same.
Cost of Dog Accessories
Collar and Leash
At a minimum, you will need a good collar and dog leash so that you can take your dog on walks and out and about. A dog collar costs about $5 to $20, but you may need to buy a new one as your Golden Retriever grows. Meanwhile, a dog leash costs about $8 to $35, depending on the material and size.
Dog Crates
Another common accessory that comes with owning a Golden Retriever is a dog crate. Crates are great at helping to potty train your dog, as well as keeping them safe for short periods of time while you can not supervise them. Check out our article Best Dog Crates for Golden Retrievers to see our recommendations.
Brushes
Coat care for your Golden is also important. Besides using quality shampoo, you may also want to make sure you use The Best Brushes on your dog. There are many types of brushes that all serve a different purpose.
Cost of Grooming
Grooming a Golden Retriever at home does not cost much. A good dog brush costs about $10 to $20. However, professional groomers charge about $30 to $90, but your Golden Retriever will probably be closer to $90 to $100 due to their size and coat.
Grooming usually includes all or part of the following:
Bath & Shampoo
Ear Cleaning
Teeth Brushing
Nail Trimming
Coat Trim
Cost of Veterinary Expenses
You can expect to pay for the vet each year so that your dog can remain up to date with their shots. An annual visit can also make sure your dog is healthy, but you may want to take your dog in more often if they get sick or have other problems.
A routine vet visit costs about $100 for a simple visit, but getting vaccinations and other treatments can increase the cost to $300 or so. The average cost for shots for your dog is $15 to $28, and a fecal exam costs $25 to $45.
Flea treatment can cost $16 to $30 for a flea comb and flea shampoo. You can also get a combination medication to treat fleas and ticks for $50 every three months. A three-month supply of heartworm medication costs about $45 to $60, while six months of medication costs $60 to $120. You can get pet insurance to help cover the cost of these vet expenses.
What to Look for in a Golden Retriever Breeder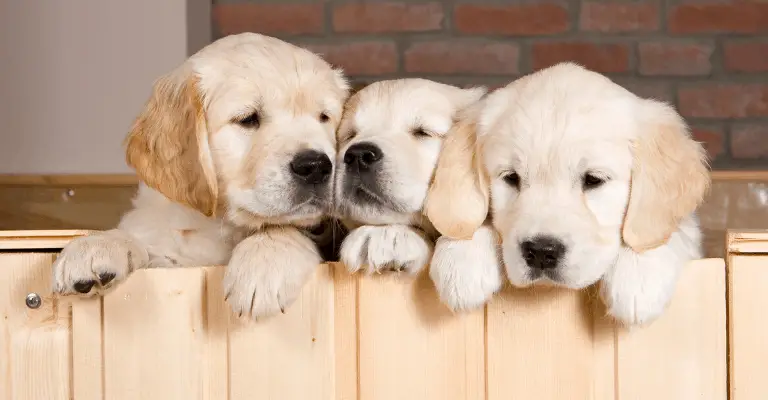 If you're considering bringing a golden retriever into your home, finding a reputable breeder is one of the most important steps you can take. A good breeder will provide you with not only a healthy, well-socialized puppy but also support and guidance as you navigate life with your new furry friend. But with so many breeders out there, how do you know who to choose? When looking for a Golden Retriever breeder, consider these factors:
Find a Reputable Breeder
When searching for a golden retriever breeder, it's crucial to find one that is reputable and knowledgeable about the breed. Look for a breeder who is registered with the American Kennel Club (AKC) or other reputable organizations and who has experience breeding golden retrievers. A reputable breeder will be happy to answer any questions you may have about the breed and will provide you with references from past clients.
Choose a Breeder Who Will Work With You
When choosing a golden retriever breeder, it's important to find one who will work with you even after you take your dog home. A good breeder will provide support and guidance as you adjust to life with your new pet. They should be available to answer questions, offer training advice, and help you navigate any challenges that arise.
Look for a Breeder with Experience
Experience matters when it comes to breeding golden retrievers. A breeder with years of experience will have a wealth of knowledge about the breed and will be able to provide you with valuable insights and advice. They will know how to breed for good temperament, health, and other important traits that make golden retrievers such beloved family pets.
Check the Health History of the Dog Parents and Relatives
A good golden retriever breeder will be able to provide you with the health history of both the dog's parents and their relatives. This includes information about any genetic diseases or health issues that may be present in the bloodline. By choosing a breeder who prioritizes health and genetics, you can help ensure that your new puppy is healthy and happy.
Avoid Breeders Who Insist on Your Dog Participating in Shows or Competitions
While it can be fun to participate in dog shows or competitions, it's important to remember that these activities are not for everyone. Some breeders may insist that you participate in these events if you want to purchase a puppy from them, but this is not a requirement. Choose a breeder who respects your lifestyle and preferences and who is primarily concerned with finding a good home for their puppies.
The right Golden Retriever breeder depends on you as a person, but any good breeder should be able to answer any questions. If you don't feel 100 percent confident in a breeder, they're not the right fit.
Beware of Puppy Sales Scams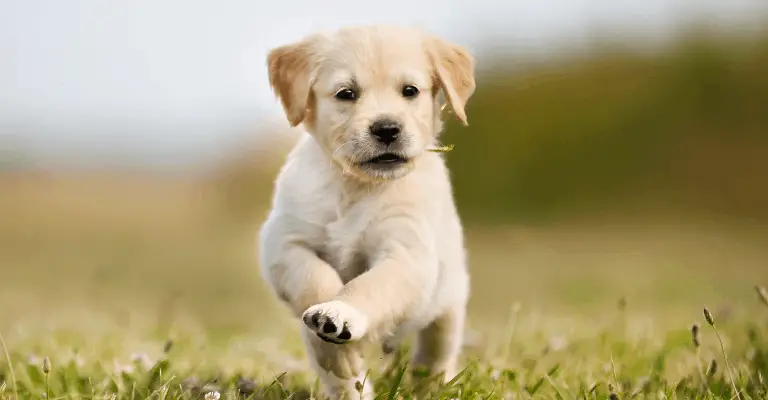 When looking for a Golden Retriever puppy, be incredibly careful. You may come across the perfect puppy online, but do not commit to any dog until you can visit in person. The dog may be totally different than in their photo.
In some cases, you may find that the dog does not exist. Some scammers can take photos of other dogs and collect payment for the dog. But the scammer will disappear before the buyer realizes the dog is not theirs.
To avoid these puppy sales scams, always visit the dog in person before you sign a contract or make a payment. Make sure the dog looks like the pictures and that they have the temperament that you want.
If you are working with a breeder, be sure to check their credentials and ask for references. You can speak to other dog owners who have gone through the breeder. Finally, do not rush into getting a dog. Even though you may not want to wait, you want to choose a dog that's right for you.
Conclusion
While Golden Retrievers can be moderately expensive to keep over the ten to twelve years that they generally live, there are many ways that people can reduce the cost of keeping them. Rescuing an older Golden Retriever without show papers can be a great way to save money on acquiring one, as well as being economical in the purchase of the dog's supplies and services.
One of the best ways to save money while raising a Golden Retriever is to get quality pet insurance. Be sure to visit Embrace Pet Insurance to get your FREE quote.
As long as their owners are prepared to offer them financial security in the form of good food, a few well-loved toys, and some regular veterinary care, Goldens repay the devotion a hundredfold in terms of loyalty and affection for their families.
If you don't mind adopting a Golden Retriever that is a little older, I encourage you to visit your local shelters or rescue organizations, as there are many dogs that could really use your love! Check out our list of Golden Retriever Rescue Organizations, they are listed by state.